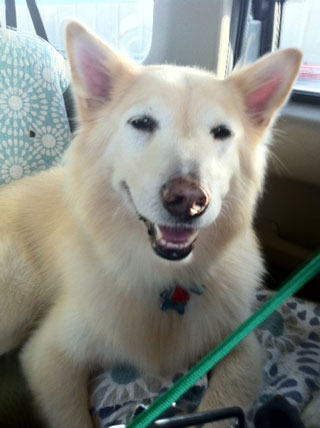 Kaitlin sent the above picture of Sammy from her iPhone yesterday morning. The subject was "On our way!" Yes! That's the sort of message that puts a smile on my face.
I was ready for them when they arrived this evening: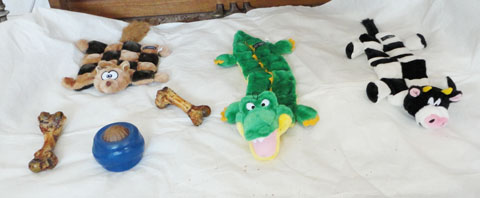 The granddogs seemed to like the presents: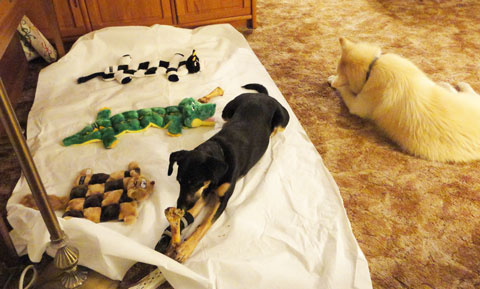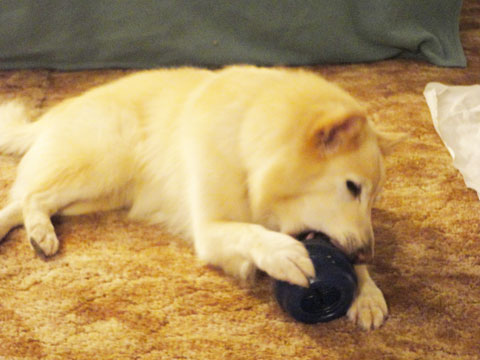 The toys are a bit worse for wear, but the puppies had a good time: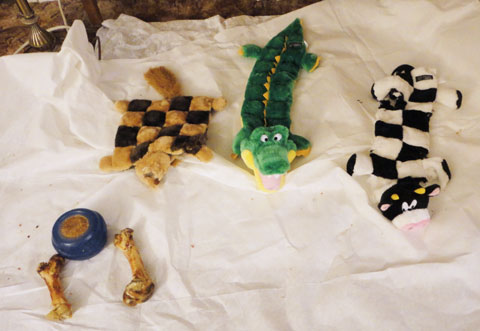 They won't be leaving until Thursday morning, so presumably the toys will last that long. 😀
Merry Christmas, everyone!