Andy had no trouble going up to the attic Thursday morning, but when he tried it that afternoon the stairs were completely stuck. They wouldn't budge. His first reaction was he would have to cut a hole in the ceiling!
But then he thought about the air vents, and he took off the cover of the one in the living room and made a 9 1/2″ by 19 1/2″ hole in the vent itself.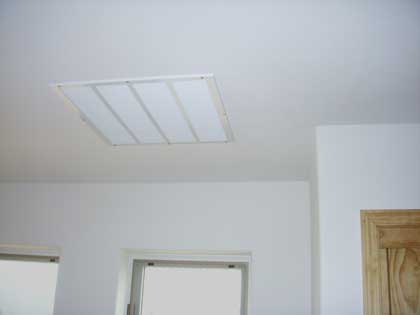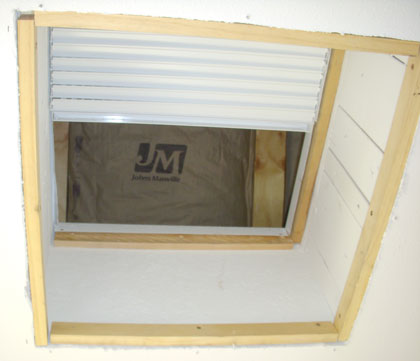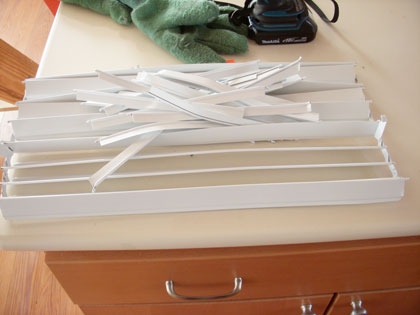 He managed to squeeze through and fix the problem. He didn't take a picture of it, but the cable had jumped off the pulley and wrapped around the axle.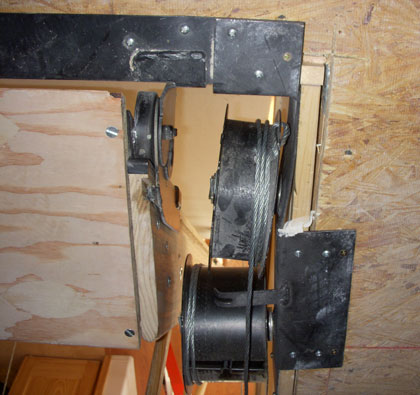 Apparently he had pushed the stairs up too fast and the released tension on the cable as well as the fact the pulley hadn't been installed straight caused the problem. In the future he will try to keep a steady pressure on the cable and hopefully that will be enough.
They say people who are slightly overweight tend to live longer, but sometimes there's an advantage to being scrawny! (His term, not mine.) 🙂
The other surprise was it rained yesterday–just a drizzle but rain at over 8800 feet in January?
Any surprises where you are?