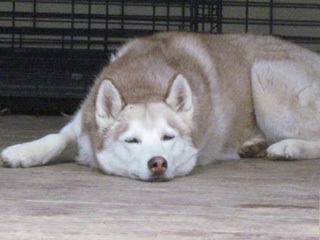 The Thundering Herd

"Still sitting up and taking nourishment." That's what a friend answered years ago when we asked him how he was doing. It was a joke and my husband has been using the line ever since. At the moment that's exactly what I'm doing. I finally got flattened by that cold I was fighting and it's a doozy. I spent most of Thursday and Friday in bed. I had a bit more energy yesterday and spent a lot of time sitting on the couch. Hey, progress is progress! It's not to be sneered at.
I haven't been eating much and figured it's about time for more nourishment, so I'm typing this on my iPad as I'm finishing breakfast. Then I'll go take a nap.
My own oldster saying is, "Doing the best I can with what I have left." And I do have some low energy things I do. One is listening to audio books. At the moment I'm listening to Hitlerland, about the Americans in Germany as the Nazis took over. I've always been interested in that period of history and Hitlerland shows the varied reactions of the Americans to the Nazis as time went on. At the moment I'm only up to about 1935 so the full horror hasn't sunk in yet.
The other thing I did yesterday was to figure out how to resize pictures on my iPad. I always like to include at least one picture in my posts and would like to be able to do a whole post from my iPad. I'm a lot closer to that now.
Anyway, that's how I'm amusing myself. What do you do when you're in a low-energy, recovering state?