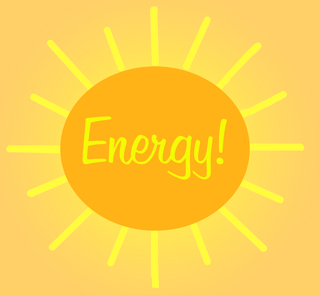 The quality of our lives depends on how we focus our energy and our attention.
That's one of my favorite sayings, but, of course, that assumes we have some energy to focus. I've been working on that.
Eating well and getting moderate exercise — nothing strenuous but anything that feels like fun — has been my top priority since that cold wiped me out. It's worked just fine. I'm almost ready to start uncluttering our apartment. I have a great capacity for tuning things out, so I've been ignoring that project while I recovered from the cold and finished (almost) dealing with the insurance paperwork while we replaced Andy's gazillion tools and some other things up on the land. Then I celebrated that success by playing with fonts and simple graphic design. I somehow discovered my passion for that this past year and decided rewarding myself for a job well done on the house and the insurance was the best use of my time. It's hard to keep motivated if one only does the next item on a To Do list. I have a little bit more sense than that!
Anyway, uncluttering is still on my Possibility List and I'm starting to do a little bit each day. If life doesn't intrude it should go just fine. I do love having an uncluttered apartment, it's just not always my top priority.
What about you? How do you energize and motivate yourself? What are your top priorities?