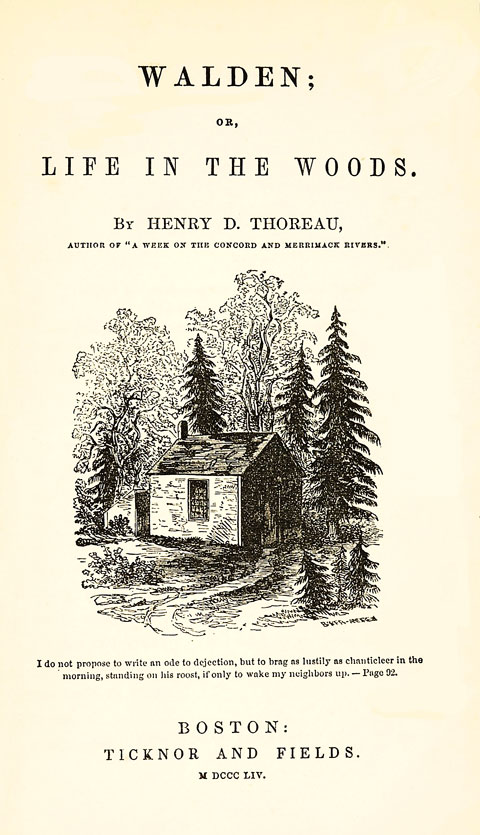 Wikipedia

Recently at Transforming Stress we talked about the coming proliferation of drones, and it reminded me of the Thoreau quote, "Thank God men cannot as yet fly and lay waste the sky as well as the earth!" A lot has changed since his day. I decided to start rereading Walden.
Basically Thoreau's two years, two months and two days living at Walden Pond were an experiment. He thought most men lead lives of meaningless drudgery—"quiet desperation"—and he wanted to show that if they if they didn't buy into the American ideal of materialism they would have more choices. And, of course, the time at Walden was a spiritual retreat for Thoreau. He didn't want to live like that forever, he left because "it seemed to me that I had several more lives to live, and I could not spare any more time for that one."
He was able to do the experiment only because of the support of his mother and friends–especially Emerson who let him build the cabin and live on his land. Not everyone would have that option. And nowadays he couldn't have legally built the cabin without going through multiple hoops to get the building permits. But today we have other options–there are gazillions of books with ideas about how change our lives. The very fact that so many people buy them means millions of people don't feel trapped.
I certainly made good use of books like that when I was younger and working on creating a fulfilling life for myself. What about you?