The wildfire season has started here in New Mexico. That's not surprising given that most of the state is suffering from extreme or exceptional (even drier) drought. See the drought monitor here.
Here's a picture Andy took Friday (from the east door of the cottage) of smoke from the fire 25 miles from Santa Fe: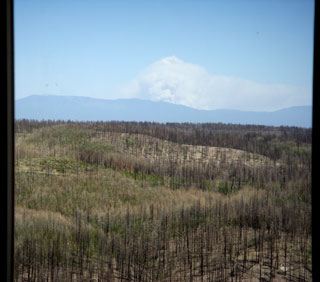 And here are two pictures of smoke from a fire in our Jemez Mountains, taken from our apartment Friday afternoon and yesterday evening: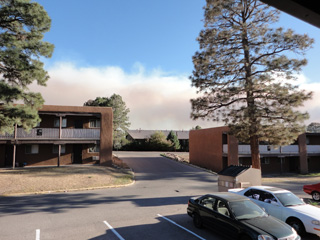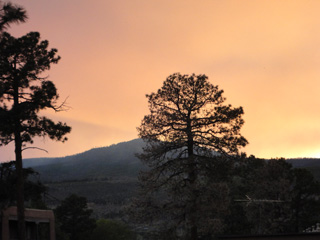 It's always sad to think of more trees going up in smoke, but it would be a lot worse if we had the windy conditions we had a few weeks ago. And it's a lot better than the tornadoes tammy and her neighbors in Oklahoma have been experiencing. Read about tammy's experience here. I'm so glad you're all right, tammy!
Hopefully everyone else's week was less eventful!