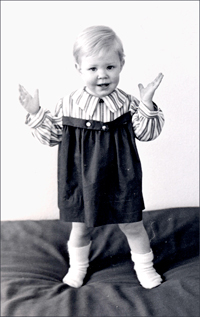 Kaitlin is giving the valedictorian speech at her MBA graduation today. This past quarter I've been counting down the weeks to the end. The classes plus her demanding job have been a lot of work the past four years — I'm hoping she'll be able to get a bit more rest!
She has mixed feelings. Yes, the extra time will be nice, but she'll miss the intellectual stimulation and the friends she has made. After the first class she and two other students decided to take all of their classes together, and most of the time they were able to work together on the team assignments. That has created a strong bond. They're hoping to keep in touch, but it won't be the same.
Being chosen as the valedictorian was interesting. Everyone who had straight A's was asked to write a speech. The school picked the best ones and had the students present them for the final judging. Kaitlin figured she had never written an inspirational speech before, so why not? She didn't expect to be chosen, and at first it seemed anticlimactic to have to give the speech again at graduation. But then the school arranged for a practice session with the teleprompter and a speech coach, so she had a chance for a completely new experience. There's no end to what she's learning from that program!
I'm happy for her, but I'm not surprised that she's doing so well. Even as a baby she was charming and motivated. I still remember her sitting on the floor once, playing with a plastic bag she had somehow managed to find. I traded it for one of her toys, and she cheerfully played with the toy while I sat on a chair, hiding the bag behind me, and watched. After a few minutes she tossed the toy aside and with a big smile she crawled over to me to be picked up. I, of course, obliged, my heart melting. As soon as she was on my lap, she reached behind me and grabbed the bag. Even though it's a bit embarrassing to realize your nine-month-old has a longer attention span than you do, it was also nice to know she would do just fine in life. I never, ever worried about that.
Yay, Kaitlin!