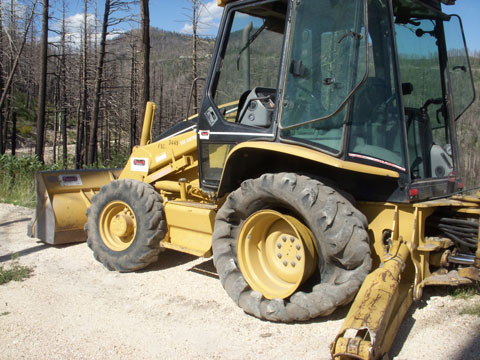 Orlando did a lot on the road Saturday, and they were hoping to finish up yesterday. But the blowout happened at 8 am so obviously they couldn't continue.
Orlando is hoping to get a new tire today and finish this round. If the rains hold off, we may actually be done for the year. We'll just have to see.
How was your weekend?