As of this morning we had about 3 inches of rain up there so far this week. It started raining again this afternoon, and most of the state is under flash flood watches for the next few days. It should be a good test of the new drainage system.
So far the ditch that Orlando clawed out of the rock by the side of the road seems to be doing its job. It's directing the water to the stream down in the valley rather than washing over the road.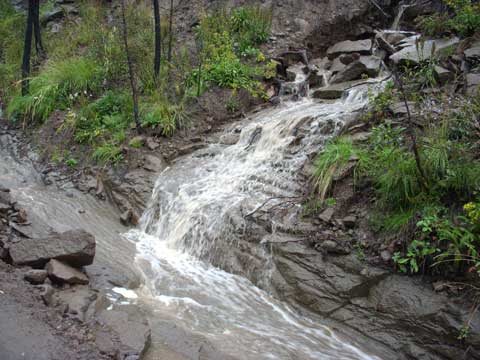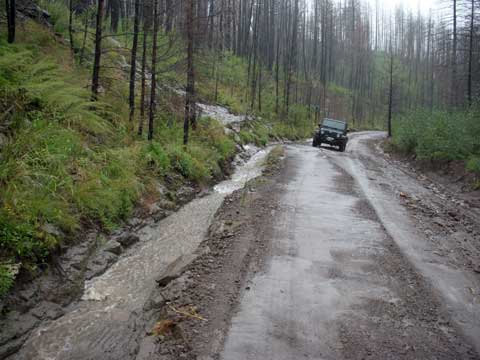 And as of today only one culvert seemed to be having problems.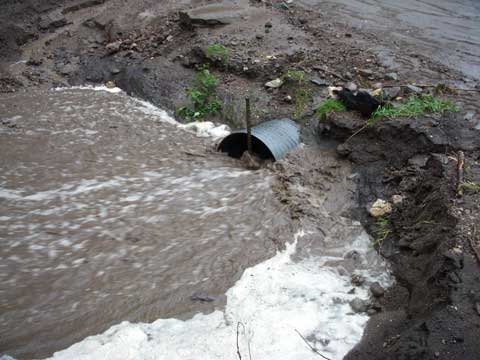 We should know more soon.