Andy had to take long detours to get up to the land yesterday, but except for the road by that one culvert we talked about yesterday, the roads survived the new 3.83 inches of rain. Yay, roads! Andy's happy they did so much work before this storm.
The problem with that one culvert is if the volume of water is more than it can handle, then the rocks, dirt, etc. being washed down fill up the big hole that Orlando digs ahead of it. If that continues too long the culvert gets buried.
The culvert is three feet in diameter, and the hole was nine feet deep. Here are two pictures of Orlando digging the hole early September 1st: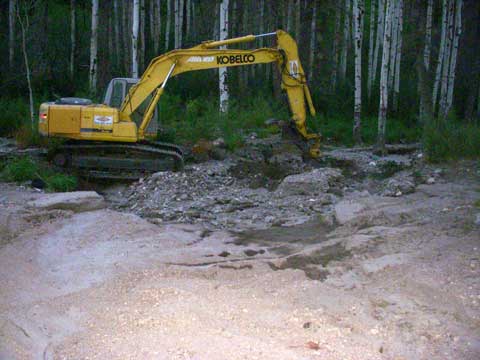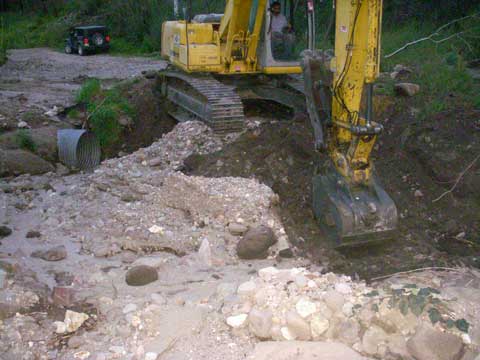 Here is the culvert and hole Thursday afternoon: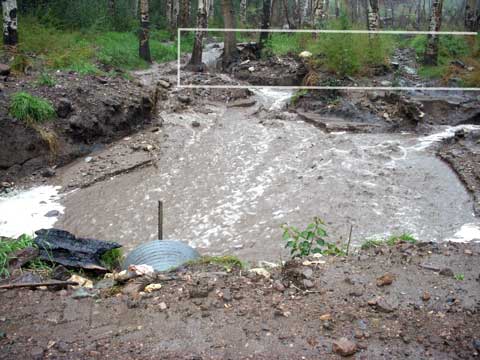 And here is the buried culvert and filled-in hole yesterday afternoon: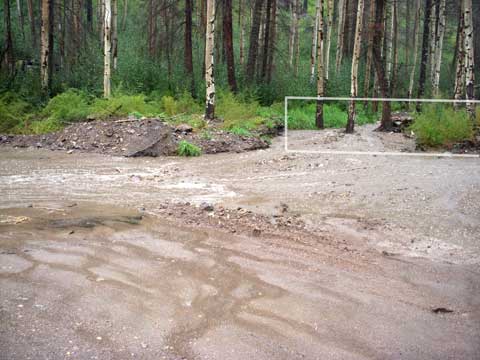 The top of the "hole" is now level with the road, and Andy couldn't find the culvert yesterday. Notice in the above picture the water is running over the road. And eroding it, of course: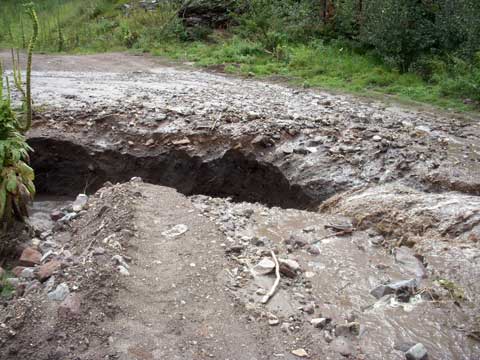 This last picture shows how little water is coming out of the culvert compared to how much has come over the road:
.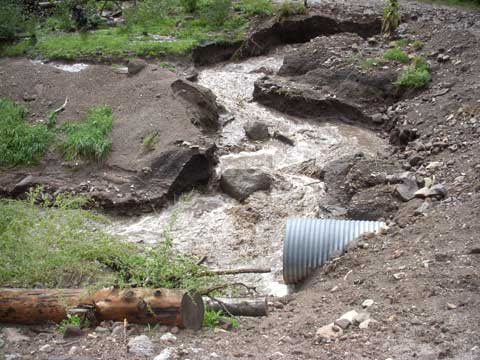 More work needs to be done.