Another sign that summer has gone: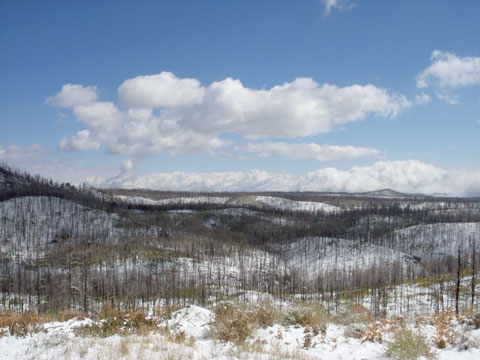 The fellows installing the supports didn't come yesterday and won't be there today because of conflicts, but Peter the Plumber is planning to come up and start on his part of the project.
It was interesting down here. A fellow from my web security company called. He said I had malware on my site and that their program couldn't take it off. I looked at their warning and it said Google had blacklisted the page in question. I, of course, clicked on the page to see if Firefox gave the attack warning. No, it thought it was perfectly safe. Later I checked Google Webmaster Tools and it said "No new messages or recent critical issues."
I found the line the security company said was suspicious and removed it. I assume the fellow was calling to scare me into paying to have them clean my site and/or install their expensive firewall. No thanks. When I told him the firewall was too expensive he said they had a free version I could try. It would take a couple of days for them to install it, and they would need my password to access my hosting account. Double no thanks. I'm now looking into another security company that has gotten good reviews. Hopefully it will feel more trustworthy.
How goes it with you?