Andy told our insurance company about the new solar heating panels, and they requested some pictures. The first two were understandable:
But we were surprised that they requested pictures of all four corners of the cottage taken from about 10 to 15 yards away.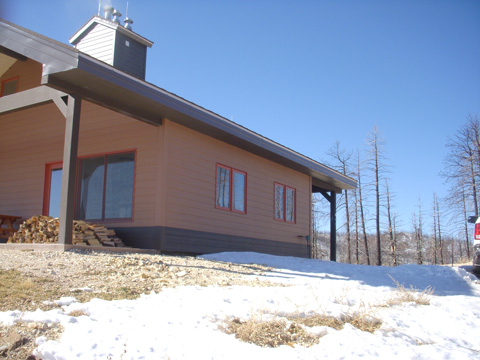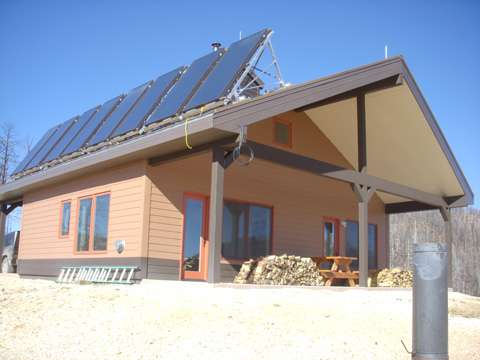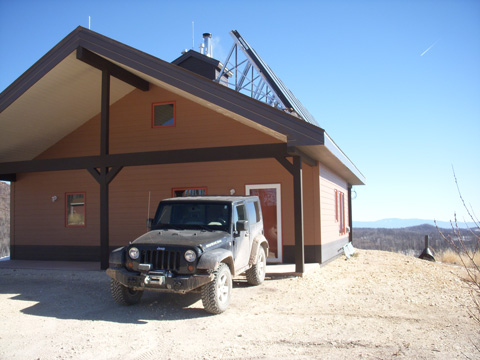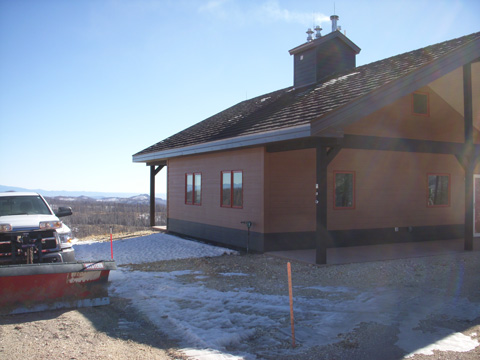 It was a good idea — the cottage is small enough that the pictures give a clear idea of what it looks like. But we were surprised. Any surprises in your life lately?
January 17, 2014