Andy has been working on plumbing the past couple of weeks. Here's a picture of what it looks like in the crawl space now:
He didn't take a before picture, but this is roughly what it was like: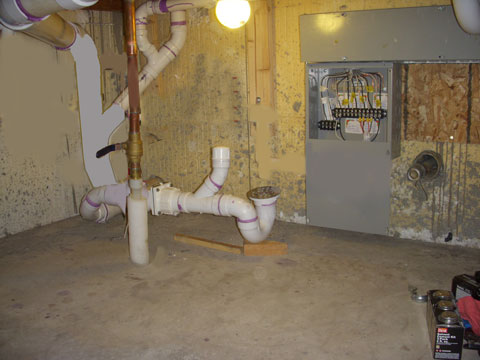 He gave me a detailed explanation tonight of all the pipes and valves and how he will use them to (1) figure out why we no longer have running water in the house, and (2) try to flush any blockage out. (He also installed a filter so the plumbing in the house won't get plugged up in the future, but it doesn't show in the picture.) We'll report how it goes in a few days.
Wish him luck!
March 20, 2014