Do you remember the roadwork we had done last October? It included digging a deep ditch by the side of the road. The idea was water pouring off the mountain would flow down the ditch to the entrance of the culverts under the road. The road would be protected.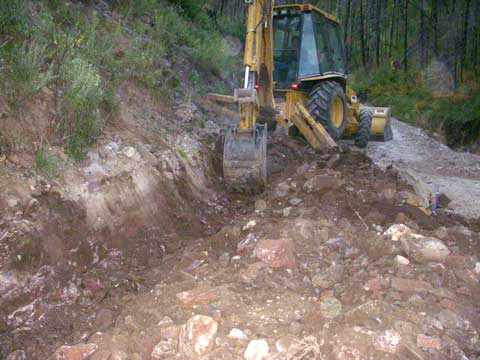 Saturday's micro-deluge filled the ditch with mud and rocks and buried the entrance to three of the culverts — water, rocks and mud ran down the road instead. Notice the ditch is gone.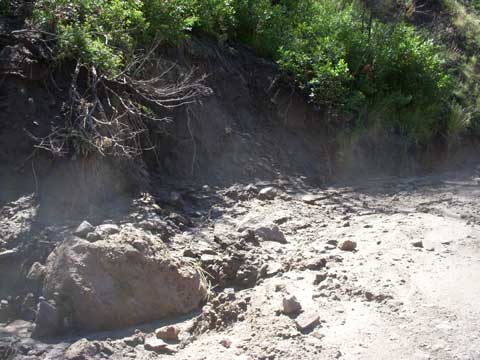 X marks the spot where the entrance to one of the culverts is buried.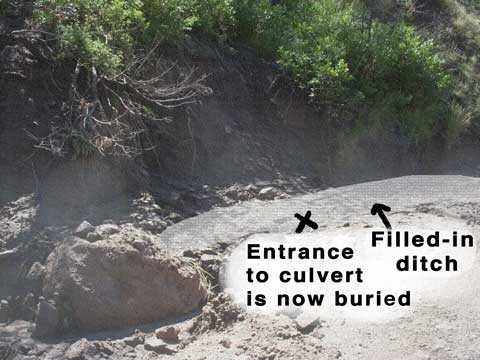 Andy, Beate and Tim moved the biggest rocks off the road, but you can see what a mess the water made.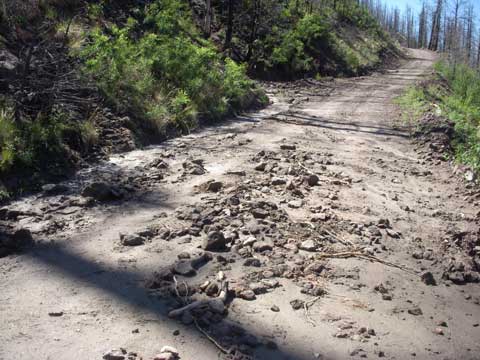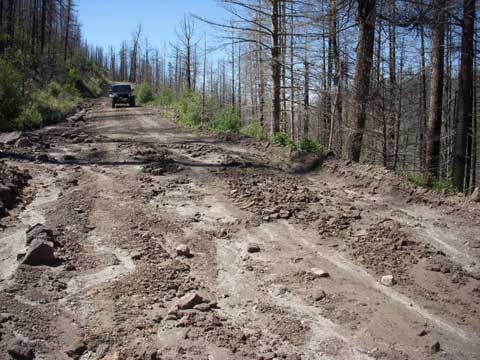 The gully in the center of this picture is about a foot deep.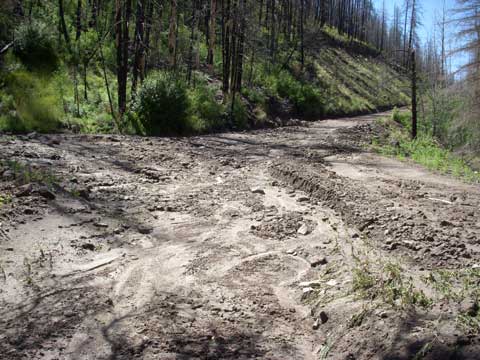 So, the rainy season has just begun but we already have to bring in heavy equipment. We don't mind saying that makes us nervous. Wish us luck!
July 7, 2014