Down here yesterday it was a heavenly rainy afternoon, and the three-quarters of an inch we had up there did more good than harm. Andy says the problem part of the road didn't look much worse, and down in the canyon bottom the rain washed away a lot of the accumulated dirt and debris —- thanks to the work Andy, Beate and Tim did Saturday. After the rain that afternoon the stakes were completely buried in dirt and the entrances to the culverts were blocked with debris. This is what they looked like after Andy, Beate, and Tim finished.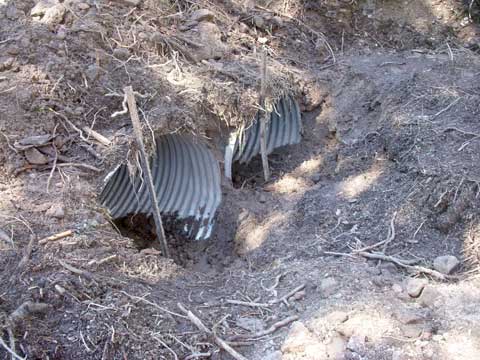 So when it rained yesterday water could flow through the culverts again, washing away a lot of the dirt.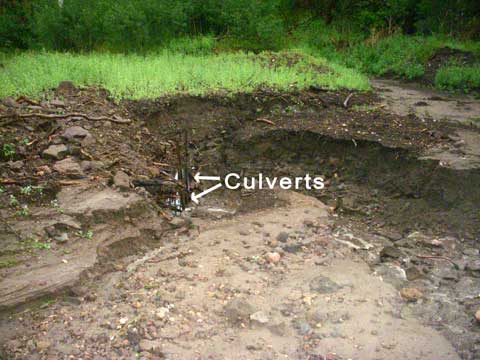 Some debris was accumulating, but Andy was able to stand on the bank and jiggle it with his hoe until it washed away.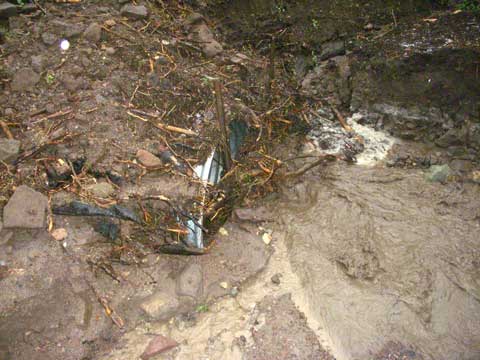 While he was down there he saw some deer staring at him, so he took a picture.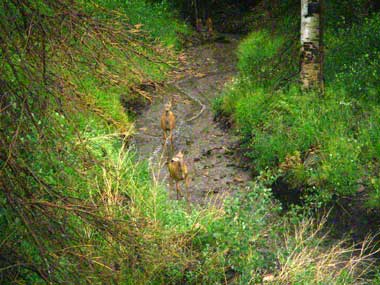 All in all it was a great day. Yay, rain!
July 9, 2014