Andy and Peter fixed the refrigerator, so it's running on propane again instead of electricity. In the past occasional wind gusts blew out the pilot light, which meant a safety feature shut the refrigerator off. In the process of fixing the problem they noticed that water had dripped down the wall.
Apparently when the air is humid the propane-heated air rises and hits the cooler pipe above. The moisture then condenses and slowly drips down. Peter and Andy inserted a piece of silicone under the pipe so the water would drip away from the wall. Andy first caught the water in a pan under the refrigerator, but yesterday he added the funnel and some plastic tubing.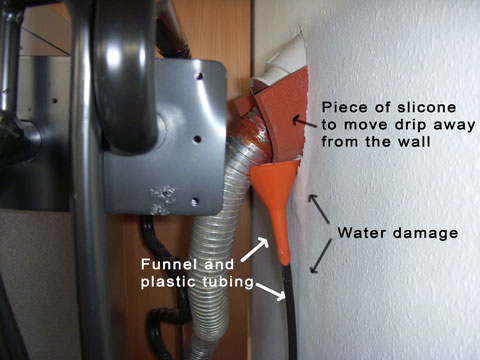 At the moment the water is collected in a jug in front of the refrigerator.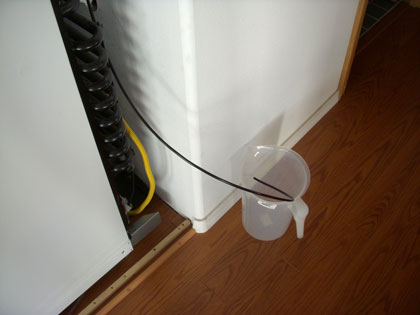 In the fullness of time he will connect the tubing to the drain pipe in the crawl space — through a small hole in the floor behind the refrigerator. It should be quiet and hidden.
Just another of the many details that need to be attended to.
July 10, 2014