We get a lot of wind in March, especially up on the land. But so far it hasn't sent us flying.
This The Guardian article has a video showing why an international bike race in South Africa was canceled because of the wind.
Up on the land, of course, the winds mostly topple trees. Recently one fallen tree almost clobbered two of Andy's young evergreens.
A near miss: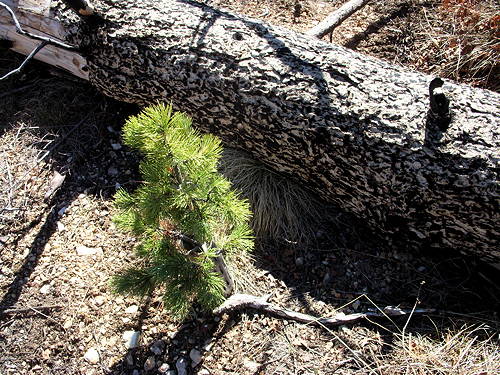 A very near miss: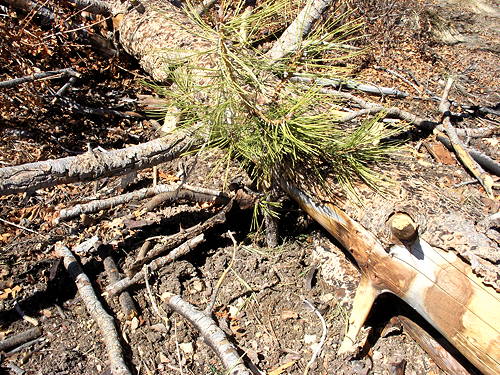 Do you ever have problems with wind?
March 14, 2017