It's been known for years that hugs are good for the immune and cardiovascular systems. And, of course, they don't always have to come from other humans.
So after I caught this last cold, I thought I would boost my own immune system with a teddy bear. The brown one is 18″ long and is super cuddly. The little one is to keep Teddy company when I'm not there. It warms my heart just to see them together. Definitely good medicine.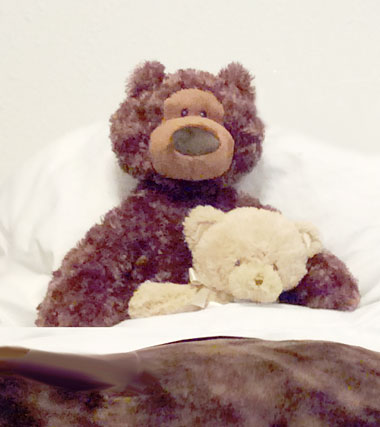 What, if anything, do you do to bolster your immune system?
May 19, 2015