Here's picture from my bedroom window yesterday morning. Notice the small pine tree in the lower left of the picture.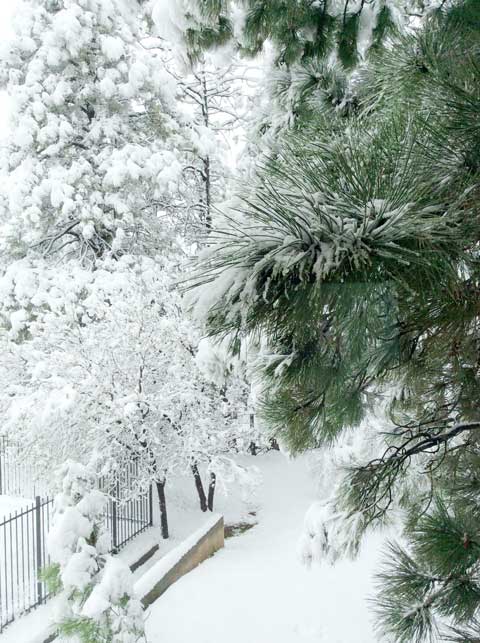 Expanded view of the little tree: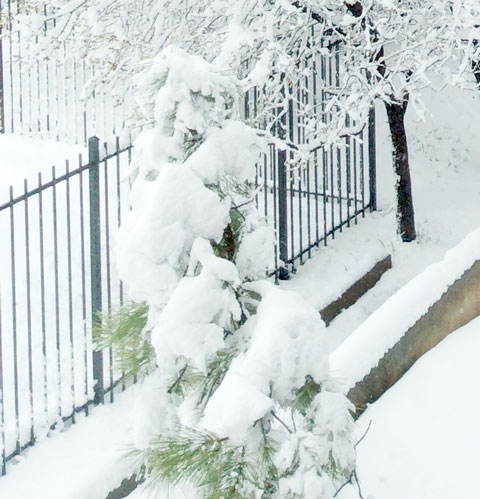 Same tree, a couple of hours later: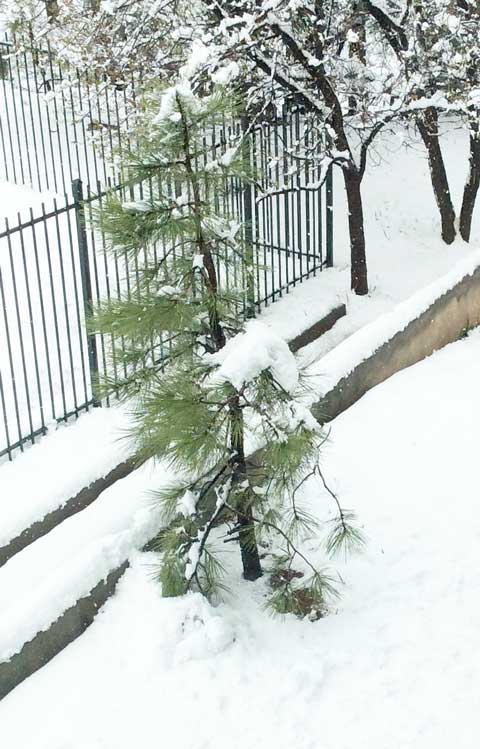 Needless to say, the snow won't last very long down here, but it will take longer up on the land. Down here we had about 7″, up there about a foot.
Andy had to use chains starting at the fire station.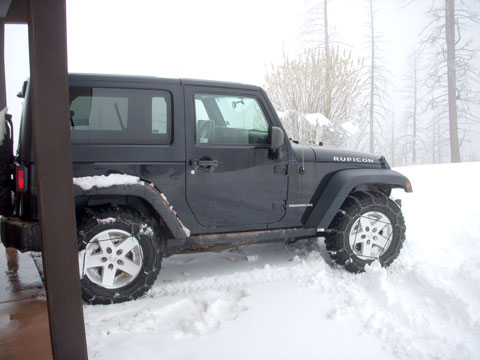 The drift in front of the house was impressive: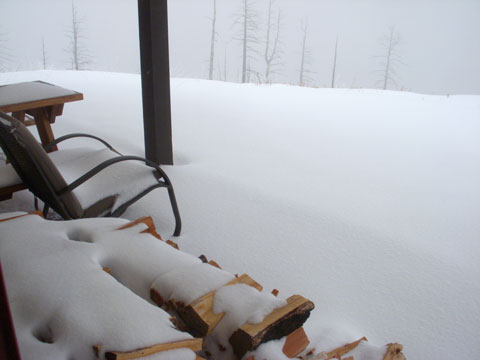 Here's a picture of the Limber pine Beate and Tim gave us a couple of years ago.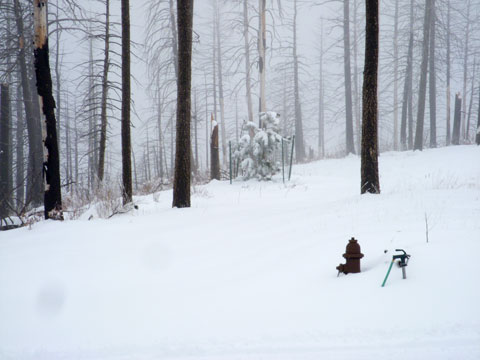 Andy chose not to plow — he thinks the snow will melt off the roads in a few days. Then, of course, we will have another short mud season.
April 19, 2016