Here's a picture of the motion-activated spotlight in our apartment: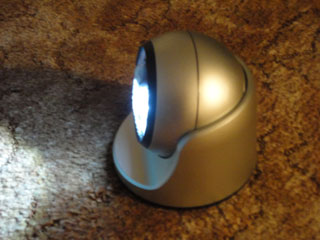 And here it is in the well house. Andy pointed it towards the area where the rats had tried to build their nests.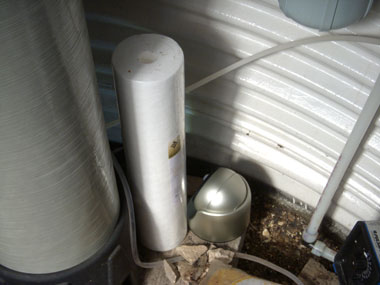 So far no new rats in the zappers.
It's not just our equipment that needs protecting. Here's the new layer of fencing Andy put around our redwood tree to keep it from being destroyed by bigger critters.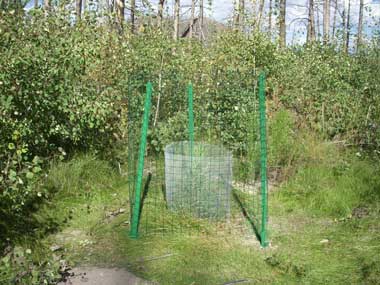 Do you ever have problems with animals eating your stuff?
September 21, 2014