The new lights and outdoor sockets came so Andy installed the green one to see how it would work.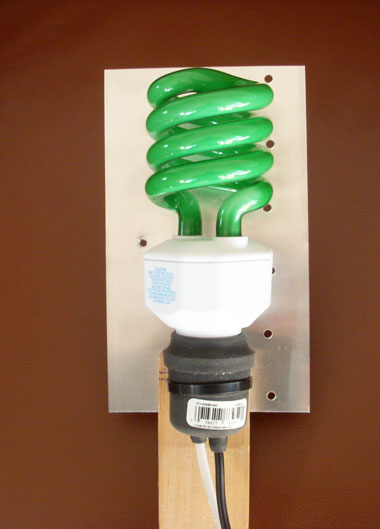 It does put out more light than the five LEDs he tried.
He had no trouble seeing it from the road a mile away. The picture below isn't as round as the actual light because it was taken without a tripod.
So, this idea is an improvement. The next step is to install the red one about two feet from the green one to see if two distinct colors can be seen across the valley. When that happens will partially depend on the weather. It is threatening to snow, which might mean Andy has to plow.
Novmber 15, 2015