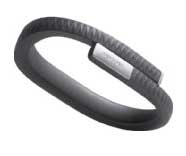 Kaitlin told us about the Jawbone UP when she was here. The bracelet records your activity and sleep, then the information can be downloaded and processed through a smartphone or iPad app.
By tonight Andy will have tried it for a week, then I'll try it. It's fun to look at the graphs, but they don't really correspond to what he does. For instance, here's his sleep graph for Monday evening: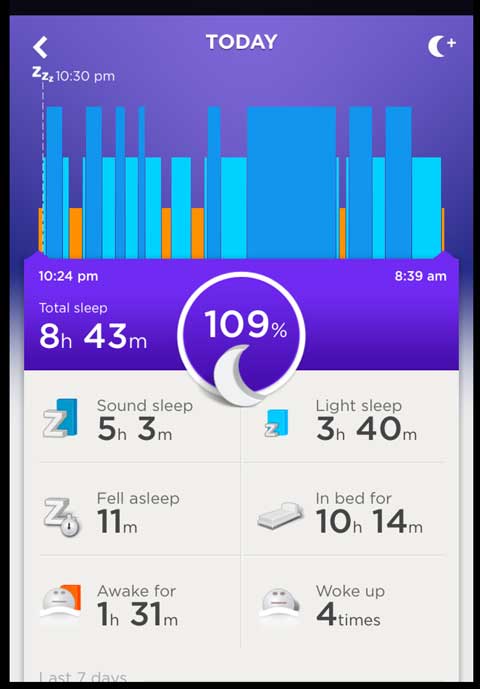 It says he slept very well. That wasn't his experience. He said it was raining and he kept thinking of the road, so he didn't sleep well at all.
As it turns out, he needn't have worried, Monday night at least. We had 1.2 inches of rain up on the land, and Beate had 3/4 of an inch, but she said it came down slowly and steadily. The road looked just fine. On the other hand, we had another rain down here last night, part of it a downpour, so who knows?
After today the rain is supposed to start petering out, which we don't want either — picky, picky, picky! We don't want heavy downpours, but we do want enough moisture to help the plants grow. Somehow they didn't ask us, so we'll just have to wait and see.
We hope your weather is to your liking.

July 16, 20014