Andy has continued to work on getting the trees off the road.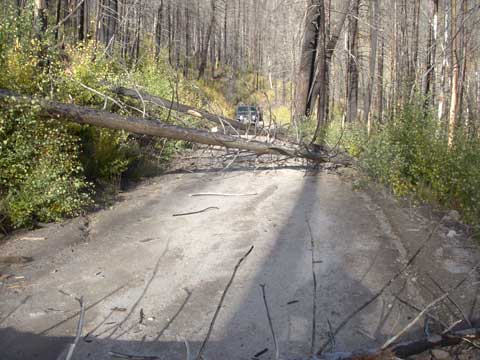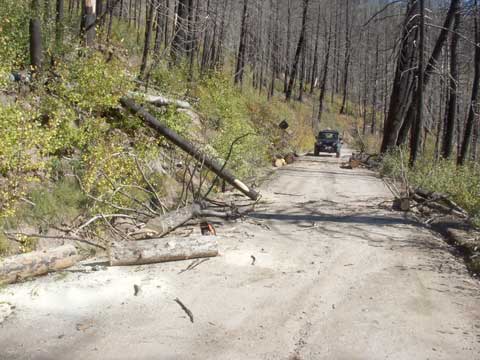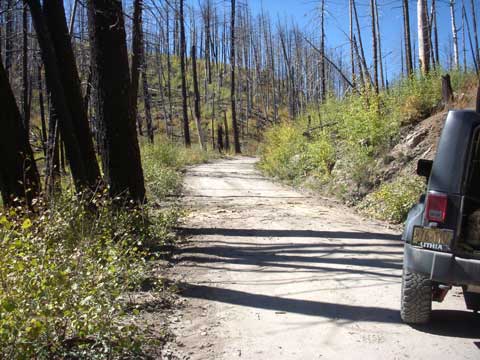 And the weather has been glorious, so he came home around 3:30 and we both went up to enjoy the fall colors and have a picnic supper.
We have to get up around 6 this morning in order to get to Santa Fe by 8 for his 9:35 surgery. Hopefully it will all go smoothly.
October 15, 2014