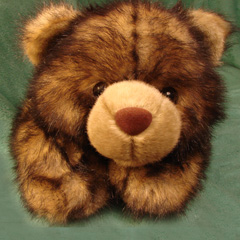 You're only given a little spark of madness. You mustn't lose it.
–Robin Williams

I think that what we're seeking is an experience of being alive, so that our life experiences on the physical plane will have resonances within our own innermost being and reality….
–Joseph Campbell in "The Power of Myth"

It's a magical world, Hobbes, ol' buddy…let's go exploring!
–Calvin to Hobbes

I hesitate to tell you how long I spent taking the above picture for last week's post. I had the post written by a reasonable hour, and it could have been a nice conclusion to a productive day. All I needed was a simple illustration for the text.
Instead I took picture after picture, varying the lighting, pose and camera angle. From time to time I downloaded the pictures to my computer and noticed what resonated and what didn't. When I first started getting involved, the "rational" part of my mind said, "This is crazy. The picture you have is plenty good enough. Just let it go and get a good night's sleep." And a soft inner voice replied, "Yes, what you say makes sense. It is crazy. I'm doing it anyway, and you can't stop me." Once I get in that situation I don't fight myself. I open myself to the experience.
I ended up going to bed about 3 a.m.
Was that really the best use of my time? When babies lie in their crib experimenting with making sounds, is that a waste of their time? Or when they start exploring their hands and feet, being completely open to the miracle of movement, is that a waste of time? I think not. And I believe that feeling of fascination and discovery shouldn't be reserved for children. I personally regard that state as sacred space, when one forgets about time and is completely immersed in the present moment. So what if I got to bed late and slept in the next morning? It was a small price to pay for feeding my soul. Sure it was crazy, and I agree with Robin Williams, we're only given a little spark of madness. We mustn't lose it.
What about you? Do you have a spark of madness that makes you feel more alive, that lets you slip into sacred space? Please share your thoughts and experience in the comments section.
---
Thanks to bikehikebabe, David, Daz and Shilpan for commenting on last week's post.