What I didn't mention about the gazing ball was how far it is from the house. It's inside the white oval in this picture (to the left of the fireplace chimney).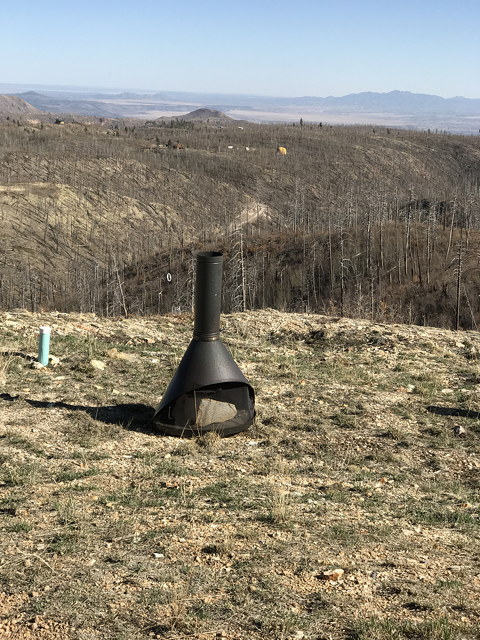 One of the first things I do when we go up to the land for a picnic is get the binoculars and look for the ball. Occasionally it's hidden in a shadow, but I can usually spot it. Last week it leapt out at me so I looked without the binoculars. I could actually see it! That was the first time that happened.
Also, I've never been able to take a picture of it before, but this time my iPhone caught it, barely, and without the color. Its just a tiny white dot.

Anyway, it doesn't take much to amuse us little kiddies. Thank you, Beate and Tim, for such a neat toy!
April 16, 2021