Andy harvested the last of our first batch of radishes Saturday: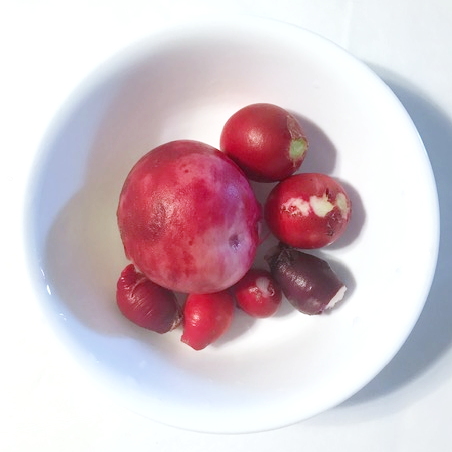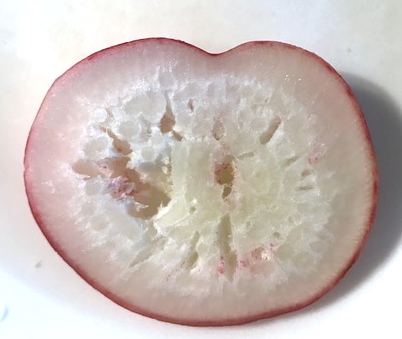 The largest one was about 2 3/4 inches in diameter. As you can see from the slice, it wasn't as crisp as usual, but it was still mild and good to eat. The taste of the smaller ones had more bite — not too strong, but I like the bigger ones better.
Andy has already planted another batch.
April 6, 2020