Andy harvested most of the Cortland apples last Sunday. Here's picture of most of them, with the good sides showing.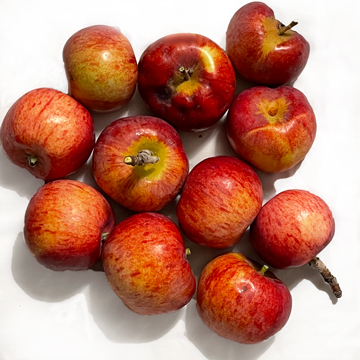 They were small because they had a rough spring, with the weather changing from cold to warm to cold…. And they got beat up by the hail.
Here are pictures of the one Gravenstein apple Andy picked early last month.
Good side: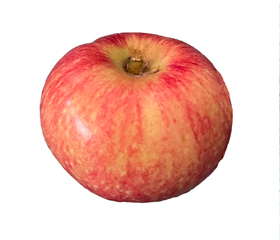 Hail-damaged side: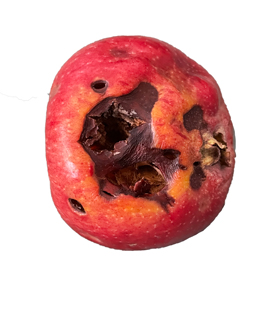 Andy has since bought nets to protect the trees from hail, but the fluctuating temperatures are in the hands of the gods. We will just have to see what happens next year.
October 15 2021