We had more somewhat-damaging rain/hail Tuesday evening. Beate and Tim unblocked the big culverts, and Andy worked on our part of the road — after removing a tree that had fallen across it.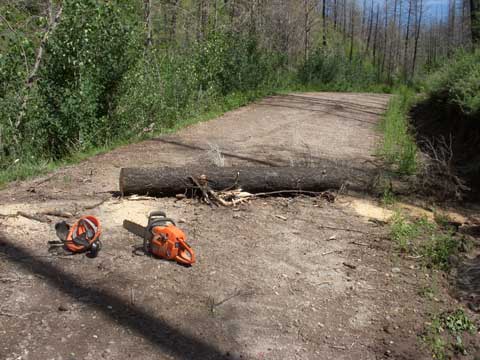 He said all of the culverts needed work, but the first seven closest to the house were easy — the other seven not so much. For instance, this culvert was a hard one. It was completely buried…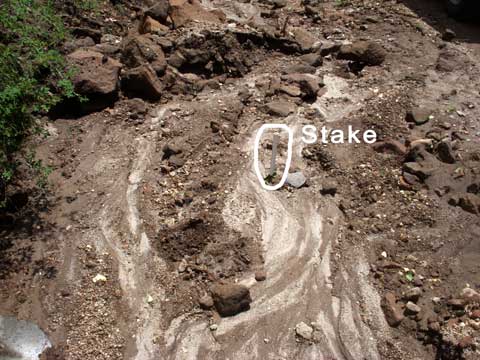 not only with dirt, but with a part of a fence post and big hard-to-move rocks.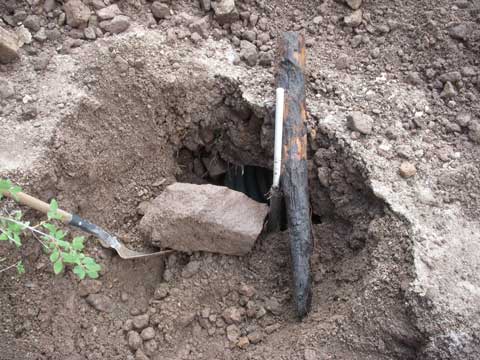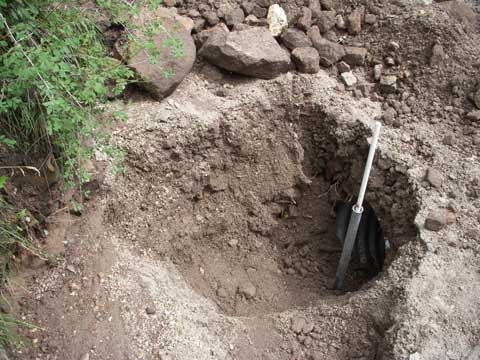 He still has three more to do.
Hopefully your day was an easier one. (Mine was!)
July 31, 2014