We did go up to the land Wednesday afternoon, and the first thing we did was look for the yellow stake. Andy could see it with his naked eyes but to him it looked white, not yellow. As predicted, I needed the binoculars and for me the light was just right. Wow! The yellow did stand out.
I took a picture of it using the zoom on my camera and could clearly see it. Unfortunately I had to lower the resolution to put it here on the web.
It shows up better in the cropped picture.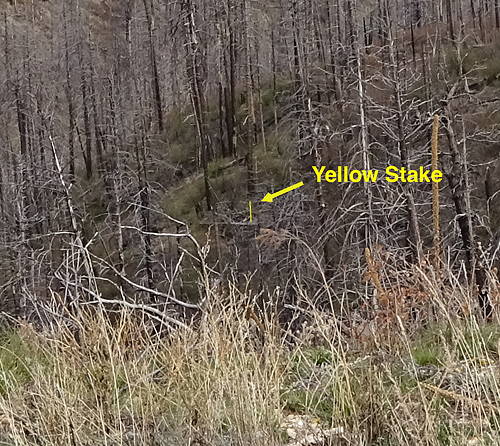 After we ate we went down to see the daffodils that Torben gave Andy a couple of years ago. They're in full bloom and were spectacular. Unfortunately it was starting to get dark so the camera didn't do them justice.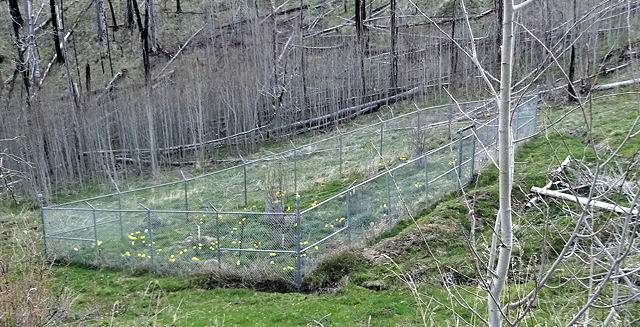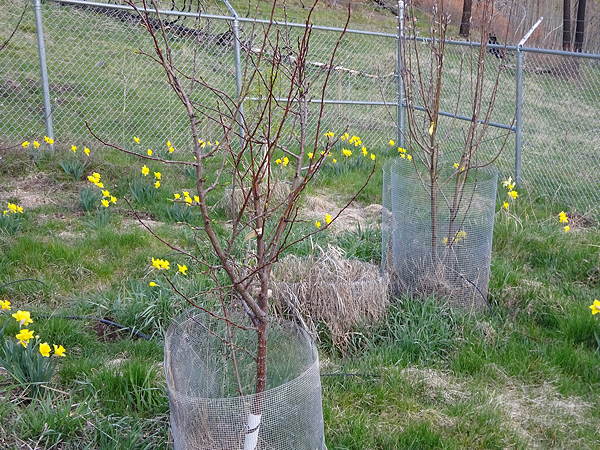 We came back a different way — one that no one had taken in the past few days — so there was a tree across the road. No problem. Andy never goes up there without a chain saw.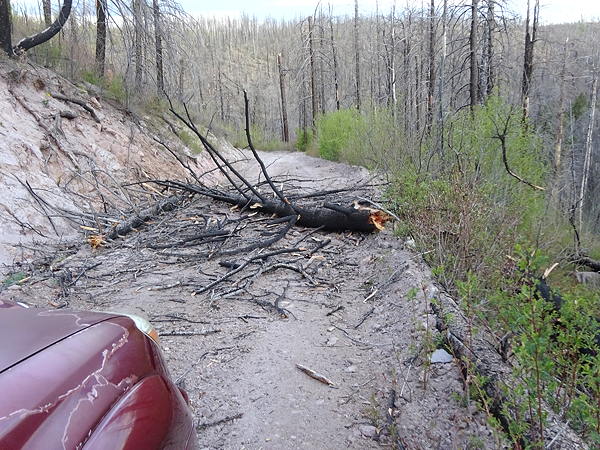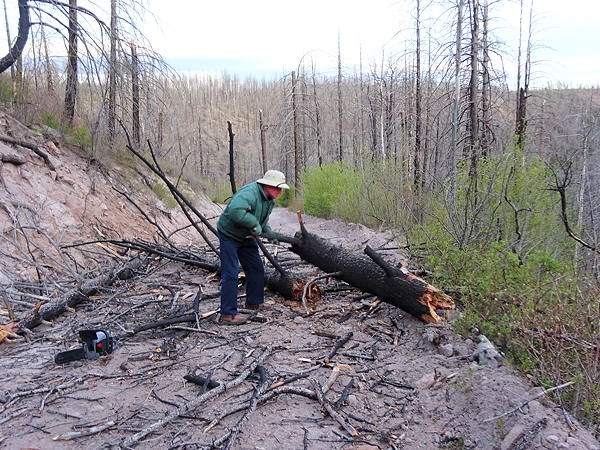 It was a fun, eventful evening.
April 28, 2017