We received an email from Peter last night saying he won't be able to come for a while. He's been having trouble with his shoulder, and the doctor says it will take from 4-6 weeks to heal. We wish him well.
Andy says Peter has only a few more days of work to finish his part, but our best guess now is we won't have radiant heating before spring.
So Andy can go back to working on his woodpile, among other things.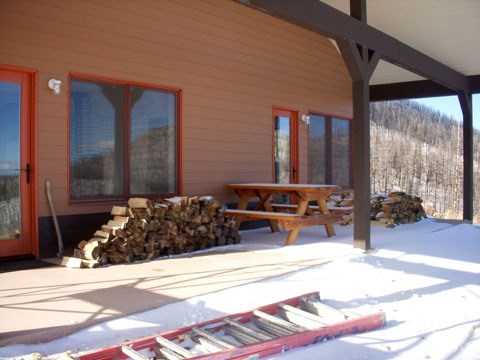 This past week or so he's been burning wood faster than he's been chopping it, and it looks like it will be a cold winter. The temperature prediction today is from 10° to 18° F (about -12° to -8° C).