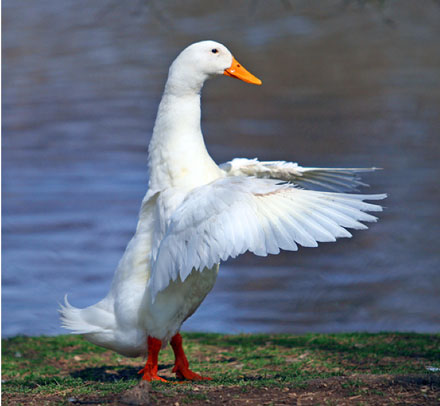 jacki good.
Used with permission. All rights reserved.
Have you J'ARMed today? If not, you're missing out on some serious health benefits.
–Dale L. Anderson
What exactly is J'ARMing? It's jogging with your arms. It's finding some music that makes you want to move your body and pretending you're the conductor.
In Conduct Yourself Well Dr. Dale L. Anderson points out that conductors are mentally and physically healthier than other people their age and they live longer. He invented J'ARMing so we ordinary mortals can enjoy some of the health benefits from those sweeping movements of the arms.
Among those benefits are improved balance and posture, a lighter attitude towards life, an increased readiness to laugh and improved circulation and flexibility. Not a bad payoff for taking time out to have some fun. If you'd like more information just read his article.
I J'ARM from time to time and am trying to remember to do it more often. At the moment I get most of my exercise watching the news or DVDs while bouncing on my jogging trampoline or using my NordicTrack treadmill. Working in a bit more J'ARMing shouldn't be that hard to do.

What About You?
Do you have any form of physical exercise that's fun to do?