I've been thinking about the picture in last week's post: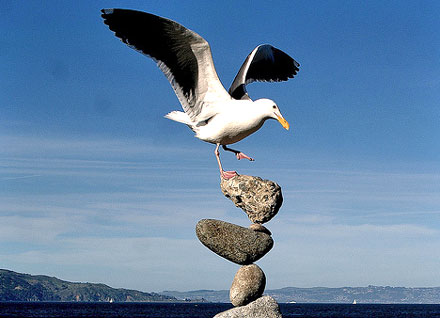 billbalance – busy
. Used with permission. All rights reserved.

At the time it seemed to capture the feeling of the previous week–a precarious balance. But after thinking about it more, that was only a part of what was going on. I don't like to live my life that way. This picture is a closer match: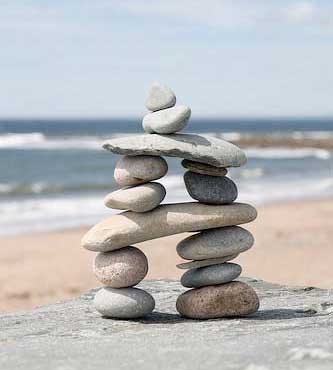 schmeis
. Used with permission. Owner reserves all rights.
It's not nearly as spectacular, but I like having a solid foundation. Even when I felt pressed by a deadline I was focusing at least as much on developing needed skills as I was on preparing a specific talk. I still took time out to experiment with, and practice, new techniques so they would be there for me when I needed them again.
My main problem with the talk was I had too much information and had trouble figuring out what to include, what to leave out, and how to organize the mess. Power Point was a blessing. Even though I had never used it before, when I went poking around on the web for some ideas, I came across these tips on how to create a good slide show. The tips not only made it easier for me to get started with an outline, they also gave me a template to use.
Once I had the template and outline all I had to do was to liven the talk with some cartoons and pictures from Flickr.
The talk went well, which was fine, but even more importantly, if I ever have to do something like that again it will be a lot easier. Yes, I do believe in skill development. I feel a lot happier knowing I have a solid foundation to build on.
What About You?
How important is skill development to you?