To know what you prefer instead of humbly saying Amen to what the world tells you you ought to prefer, is to have kept your soul alive.
—Robert Louis Stevenson
People say that what we're all seeking is a meaning for life. I don't think that's what we're really seeking. I think that what we're seeking is an experience of being alive, so that our life experiences on the physical plane will have resonances within our own innermost being and reality….
–Joseph Campbell in "The Power of Myth"
I was lucky to know at an early age that I was looking for what Joseph Campbell was describing, long before I read his description. It took me a long time to figure out how to get that resonance, but it was enough to know what I wanted and that I could figure it out if I kept exploring. The search itself was an adventure worth having.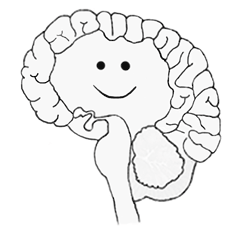 So what resonates with my "innermost being and reality"? Playing with ideas and sharing them with other people is a big part of it. (My Brain Is My Favorite Toy.) I'm a visual thinker so finding or creating images to help me express my ideas is another big part. Immersing myself in a Photoshop project is one of my favorite forms of meditation.
I've always been interested in history and biographies as a way of understanding the world, so at the moment I'm spending a lot of time not only on history but also following some of the revolutionary changes occurring in the world today. A lot of those changes are scary and upsetting, so I get almost daily practice in staying centered and using that emotional energy creatively. As well as practice in keeping my sense of humor.
It goes back to my basic philosophy
Stay curious and open to life. No matter what happens keep learning and growing. Find what you love to do and find a way to share it with others.
That's what resonates for me. What about you? Do you feel that resonance that Campbell was writing about? If so what is it like for you? If not do you think it's worth trying to find it?