It was raining heavily when Andy came down Friday afternoon, so there was a lot to do on the road yesterday.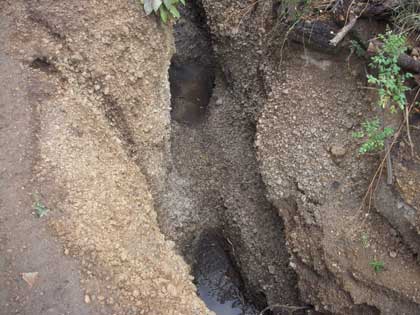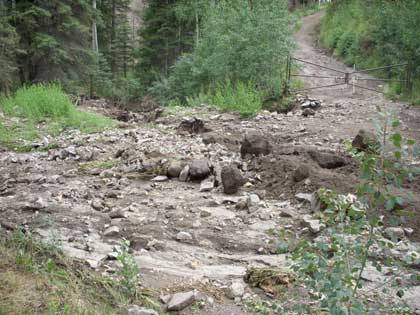 He had already arranged for Orlando and Ron to work on the road this weekend, so he got up at 5 am to go up to watch the progress.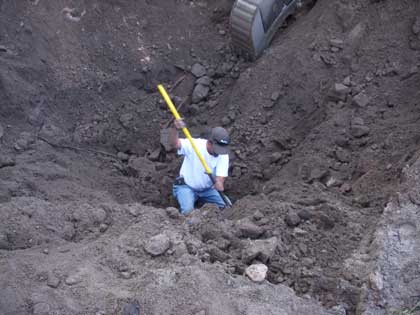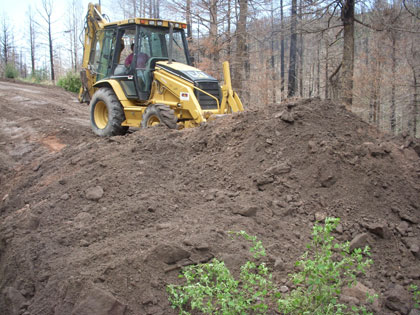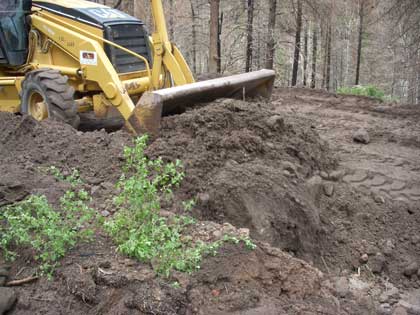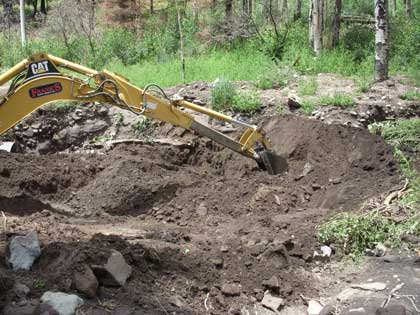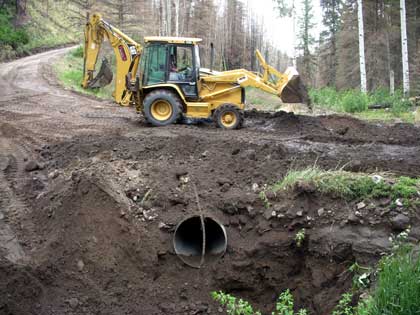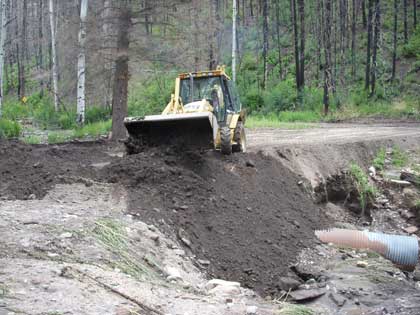 They'll work on it some more today. Unfortunately another storm is supposed to start coming in tonight, and there's a possibility of "heavy flooding in the burn-scar areas." Oops. Please keep your fingers crossed for us.
I keep saying, "We're all a bunch of nuts." Do you think Andy and I are crazier than most? Our feelings won't be hurt if you say yes.