Andy has sprinkled some grass seed around, and some of it is coming up after the recent rains.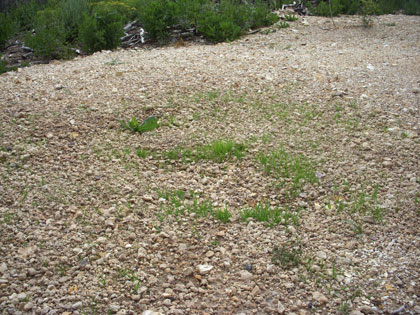 Grass will be struggling for a few years because the fire burned all the organic matter in what little soil we had. But eventually the new plants will build up enough humus to help.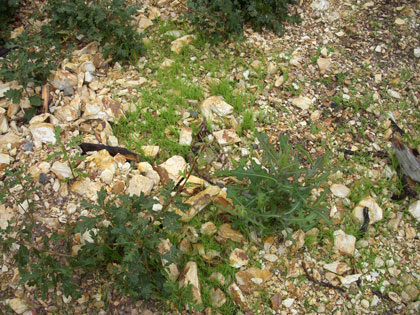 Pretty pathetic? We prefer to say, "It doesn't have to be perfect to be lovable." Are you more apt to love something because it's perfect or because it isn't?