As I've said before, unwrapping the Decca record set I bought at eBay was a real pain. As you can see, the bubble wrapping and heavy cardboard the fellow used was a lot bigger than the set. I also had to cut through a lot of wrapping tape. But the main thing is the records arrived in one piece.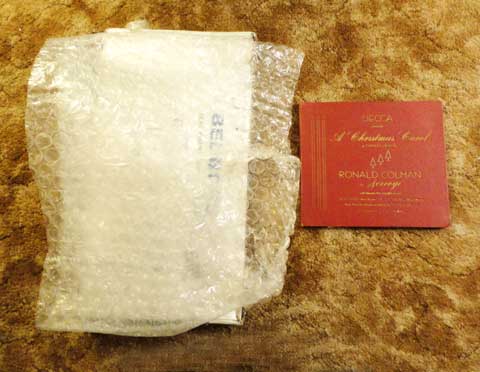 A while later I found an offer for another set at Amazon Marketplace. The price was much less than I had paid for the eBay one, so I decided to order it and compare the two. It came yesterday in a bubble envelope with a few flimsy pieces of cardboard.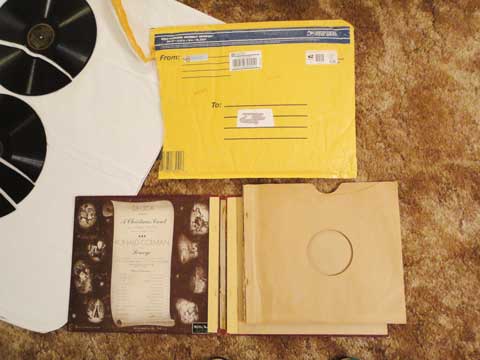 It did not survive the trip.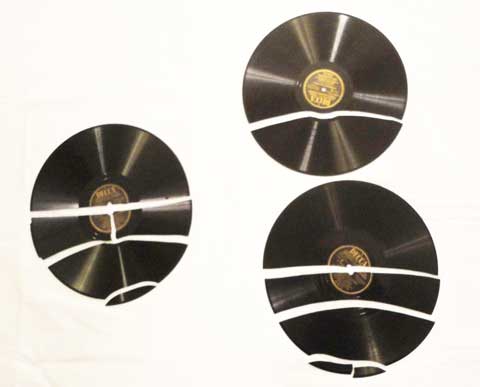 The lesson here is it's better to overwrap than to underwrap if you care about the contents.
In fairness to the second sender, 78 rpm records were made of a very brittle shellac-based compound — they are not nearly as forgiving as vinyl records. I didn't know that either until last night.
January 11, 2014