Andy checked the water today — it got to the house just fine, so he flushed out the pipes and we have indoor plumbing again.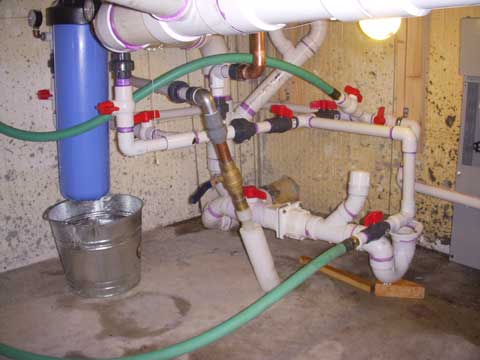 He did have a problem with the filter (to prevent future clogging). The joint circled in black in the following picture was leaking, and when Andy tried to tighten it the pipe cracked.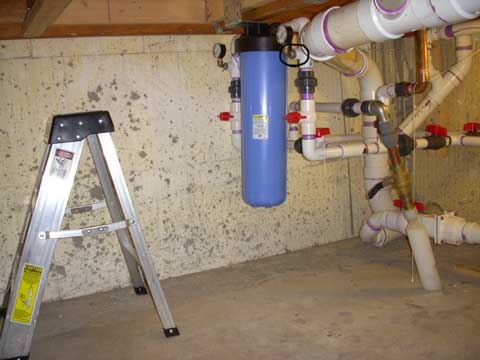 So he has to order a few more parts and do a bit more plumbing. That's a nuisance, but on the whole the day was a great success. Yay, Andy!
March 21, 2012