Torben took these pictures of Sammy and Montana yesterday morning: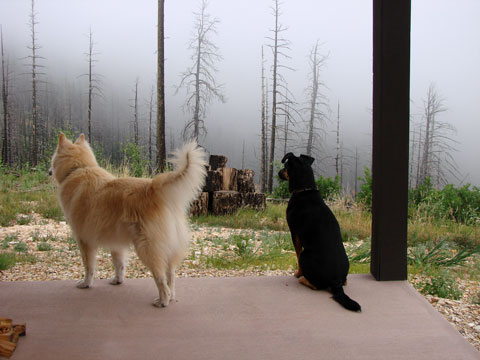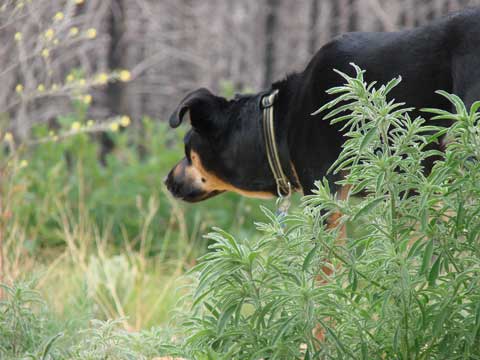 Later Andy took this one of Sammy trying some boots on his back paws.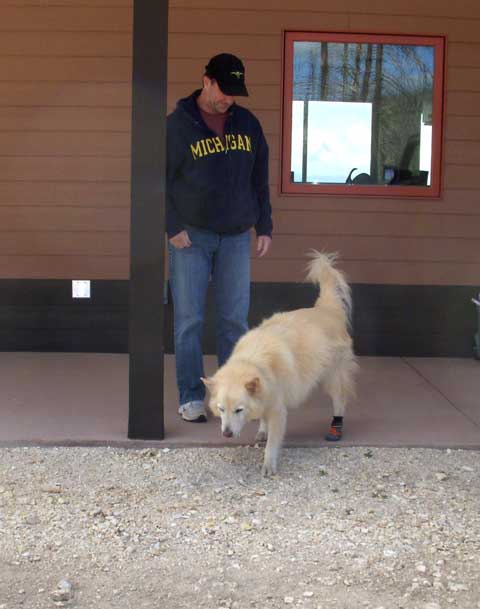 Sammy's always had sensitive feet, and our ground is mostly rocks because all the organic matter burned off in the fire. The boots do seem to help. They took a walk yesterday and he seemed to be all right. But in the afternoon/evening his front paws were bothering him, so they'll try adding the front boots today. We tried all four boots briefly Tuesday evening, and he seemed happy and even tried running around. The trouble is he sometimes stumbled over the front ones, almost falling on his nose, so we don't want a bad experience. Also, dogs cool off some through their feet, and boots interfere with that. Wish him luck!
July 3, 2014