Kaitlin, Torben and the pups left for home today. We had a great time on our burned-over mountain top.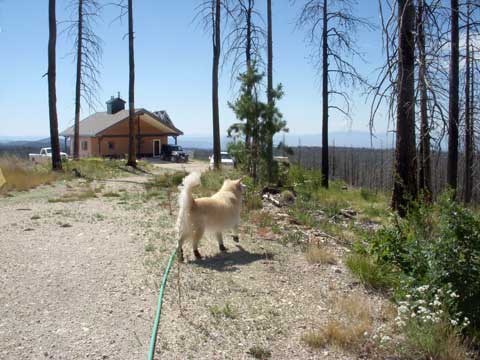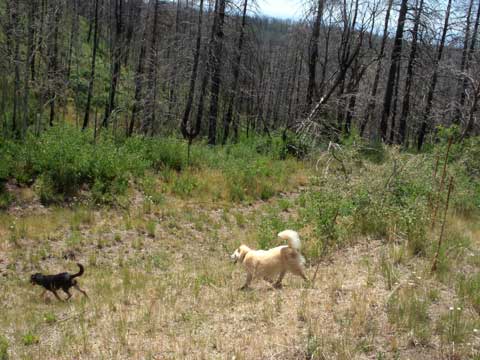 Here's a movie of Montana jumping over one of the gullies on the way down to Andy's lower fruit trees and to Beate and Tim's. (Thank you Torben!)
She does it effortlessly. Not me! I always need a hand. 🙂
Here's Montana looking into a burned-out stump.
.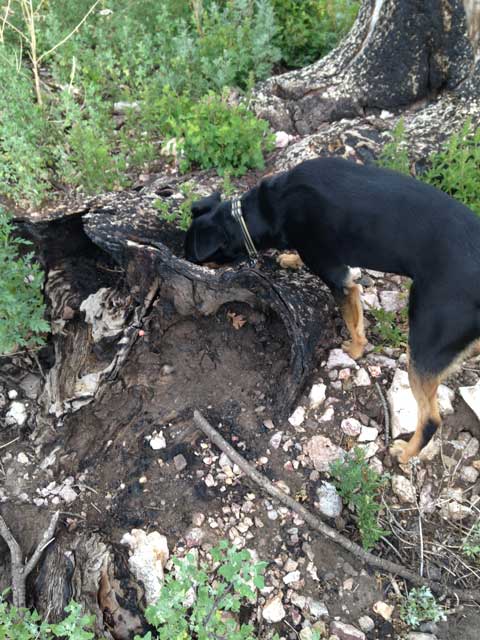 And here she is just looking.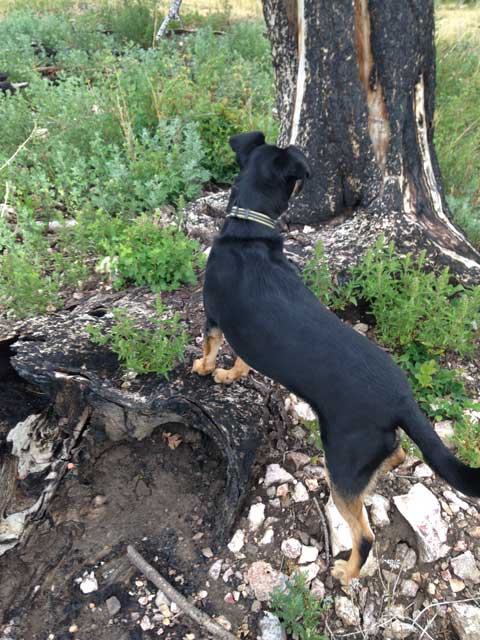 It was fun having them here. How was your week?
July 5, 2014