In the comment section yesterday I told Alan that we put stakes in front of the culvert entrances.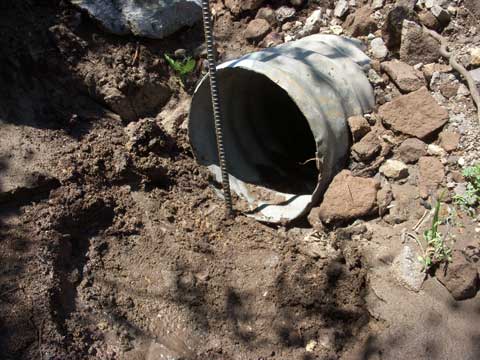 We think the problem this time is the stakes caught enough debris to build dams, closing off the culverts.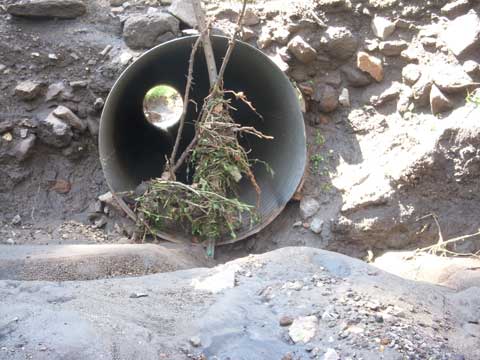 So why use the stakes? Because without them the culverts can get plugged with big rocks, which take a major effort to clean out. This picture was taken May 13, 2012.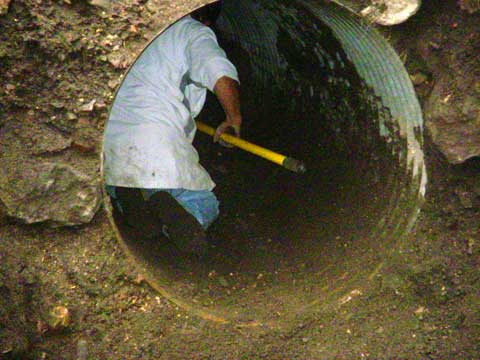 This is the rock that was plugging the three-foot diameter culvert shown above.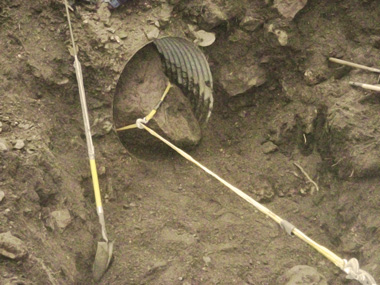 Life is seldom simple.
July 8, 2014