We had a good trip up to the land with Kaitlin, Torben and the pups yesterday. They'll be staying up there until Thursday evening.
I was hoping to write this post up there, but my laptop wouldn't work right. Kaitlin searched the web with her iPhone and found some things for me to try, so I eventually got it restored. Patience and persistence, plenty of chances to practice. So I wrote this post when I got back home.
Here are some pictures Kaitlin sent when they were on their way. The funny thing is it looks as if the pups were crowded together in the back seat. In fact, they were in the Tesla and there was plenty of room to spread out. Presumably they liked it that way and they got along fine.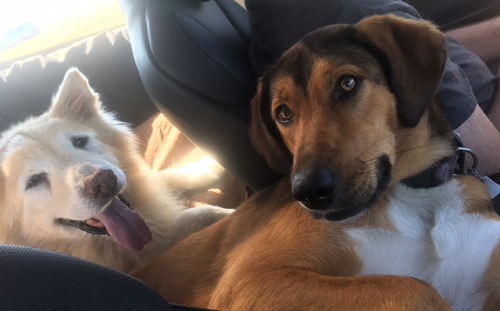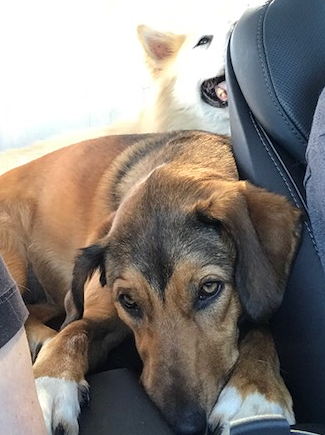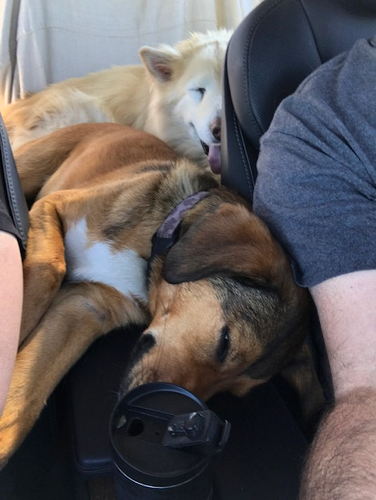 Happy Fourth of July, everyone!
July 4, 2017