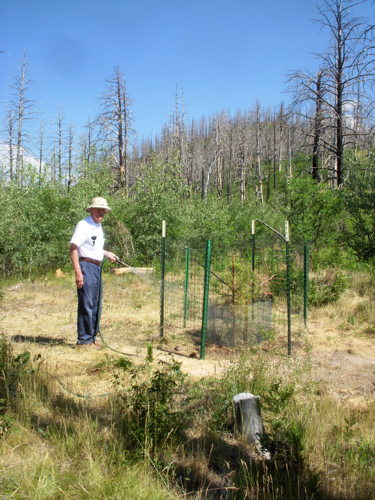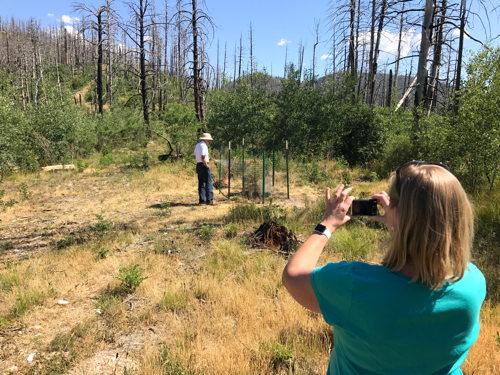 Water your trees! These trees originated at a time when the earth was warmer and wetter than it is today. Once the soil surrounding the roots of the giant sequoias totally dries out these trees are dead. They are not at all forgiving to those who forget to water, like most landscape trees are. On hot summer days your newly planted giant sequoias will consume all available water within twenty four hours. The roots of the container grown trees are confined into a relatively small area. Initially you must water directly into the root ball because the roots have not spread wide enough to consume water from the surrounding soil. You must be diligent with your watering at least until the roots have grown out to where they can pick up enough rainwater and subsurface water on their own. When irrigating think consistently moist soil and not consistently muddy. For the best results continue to irrigate your trees for their entire lifetime (about 3000 years). If this isn't possible, ask someone to water them in your absence or put in an automatic irrigation system. Remember that water is critical!
—Giant Sequoias in the Landscape Garden
Andy has his work cut out for him.
July 7, 2017