I'm writing this on Sunday, while Beate, Tim and Andy are taking another walk in the Valle Grande. When Beate told me about it I said, "Better you than me." I'm sure they will have a great time, but I have trouble with heat and prefer walking in the shade. So does Tempi: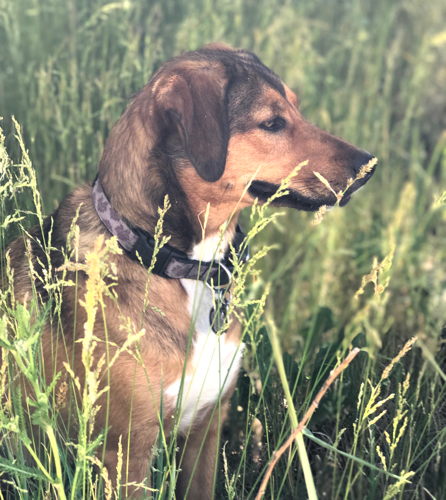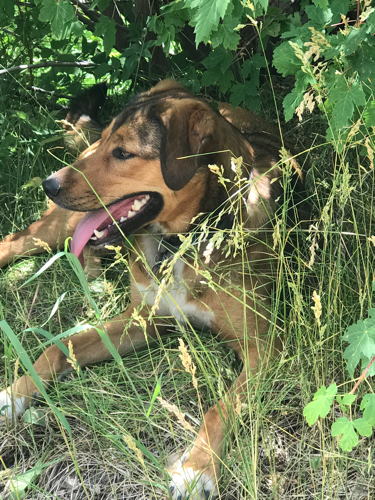 Torben took these pictures when he, Kaitlin, Tempi and I took a walk Thursday. Andy suggested we go in the morning so it wouldn't be too hot, and it started off fine. But the sun was beating down and we soon got warm.
Tempi was happy to go exploring in the bushes at first, but when it came to walking on the road she would trot ahead, lie in the shade of a bush and wait for us to catch up. When it was time to move on she would again trot ahead and wait in the shade.
After we had walked only about 2.2 miles Kaitlin looked at me and told me to wait in the shade, she would walk up (another 0.4 miles) and get the car. Okay, it did make sense. I looked at Tempi panting in the shade and decided if she wanted to go farther I would too. But she was content to lie there, so we and Torben waited until Andy drove down and picked us up. As Kaitlin said in the beginning, one nice thing about walking on the road, we can always get a ride.
Thank you all for the walk, the pictures and the ride!
July 10, 2015