I received this email yesterday, which looked official but didn't make sense. I didn't make the purchases and it wasn't my address or credit card.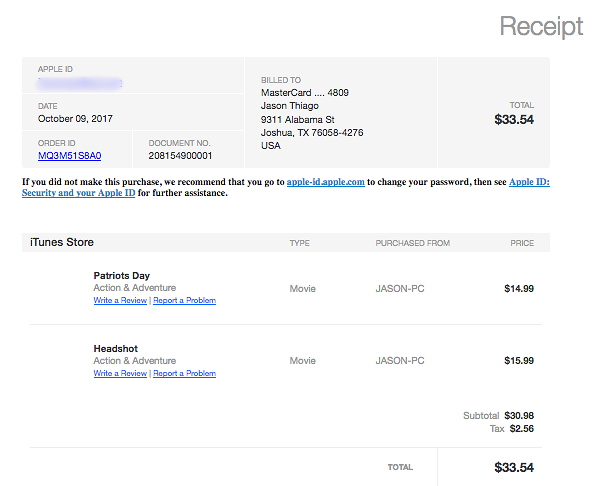 I checked the sender, which didn't look right, and did not click on any of the links. Just in case I phoned Apple and the fellow said it was indeed a phishing attempt. So I marked it as spam and deleted it.
It pays to be suspicious.
October 10, 2017