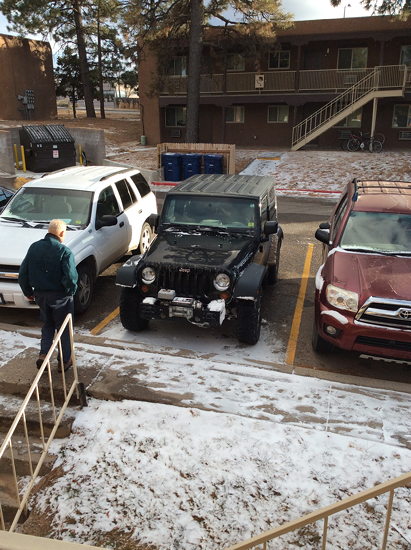 As you can see from the picture, we had a touch of snow down here yesterday.
It was a lot different up on the land. Andy says there were 6 to 8 inches of snow and the wind was fierce. He didn't take a walk and didn't take pictures because the visibility was so poor. And he came home early because he thought the wind might have downed more trees. There was one small one across the road, but he could drive around it and will remove it today.
What a difference a few miles can make.
January 22, 2018