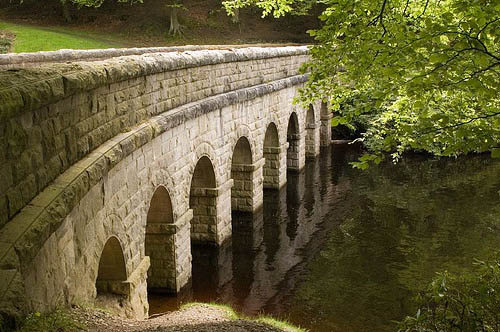 To think is to be undermined.
—Albert Camus
I've been tagged by Adebola to write about how my dreams have moved my life forward and enriched my life. I'm not sure how useful this post will be to others, because my goals have always been long range. I mean ridiculously so.
I mentioned in At Home In the Universe that I had a shift of consciousness in the fifth grade that blew my little world apart and replaced it with a world/universe view that was infinitely larger. It was scary but exhilarating, and I never wanted to go back. The only way I could explore this new world was through books, so I read a lot. By the time I got to high school one of my main goals was to develop a philosophy of life that would give me a strong foundation. So I read Western and Eastern philosophy, some of the Great Books of the Western World and the Harvard Classics, and books on science. I had friends my own age, too, but I did hang out a lot with my role models…wise old men.
I had also decided when I was in grammar school that I wanted to go to college. I was the first person in my family to do that, and I wasn't sure my folks would support the idea, so I saved all the money I could. That wasn't a dream, it was a non-negotiable decision. I didn't know how it would happen, but somehow I would go. I wanted a good, solid education.
As you might guess, I was a serious kid for a while. But as time went on I lightened up a lot. I was developing a better foundation for myself, and I had friends and teachers who loved learning, too. One of the teachers was Miss Myers, a young, vivacious woman who taught sophomore English. She was a new role model. She loved ideas, but she was also fun. She had even traveled around Europe with a friend one summer, including hitchhiking for a while. I never expected to do anything that adventuresome, but I decided I wanted to be more like her…the inner her..the confident, intelligent, fun-loving her. I knew it would be a long project, so I gave myself 20 years. Yep, that's what I wanted to be like when I was 35.
As it turned out, I got a scholarship to Stanford and majored in physics, and I spent two quarters my junior year at Stanford in Germany. I also spent another month or so traveling around Europe that summer…including hitchhiking with a friend. After graduation I decided not to get my Ph. D. but to work and save money for more traveling. My husband and I married right after he got his Ph. D., and we spent 13 months in France and traveled around Europe during holidays and weekends. Then we came back the long way…including the Middle East, East Africa, India, Thailand, Australia and New Zealand. We got back to the states just before my 26th birthday, which we celebrated with my folks.
Nine years later, when I was 35, I thought about my high school dream. On the whole I had achieved it by then. My main feeling then was gratitude, for my folks, especially my mom, my biggest supporter… for Miss Myers and the other great teachers I had in high school, both in real life and from the printed page…and for Stanford, for giving me a chance to go to Europe for the first time, a chance to explore the world outside of books.
So, some of my dreams and supporters have made a big difference in my life. What about you? Have you had dreams that moved you forward and changed your life? Who has helped you achieve them? Who are you grateful to? This site is about sharing, so please tell us your thoughts in the comments section. .
Photo by PhilP_England via Flickr. Used with permission by owner, who reserves all rights.
---
Check out the rest of the posts in this series at
Adebola's site
. Thank you, Adebola, for bringing back some wonderful memories.
Related post:
What I Learned From Being Downsized


Thanks to everyone who commented on the last post: Adebola, Bob, Dean, Ellen, Carol, Tracey, Abu, Secret Simon, Armannd, and Shirley.