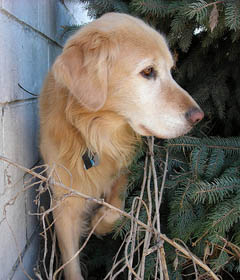 So you see, imagination needs moodling — long, inefficient, happy idling, dawdling and puttering.
–Brenda Ueland

All of man's troubles come from his inability to sit alone, quietly, in a room, for any length of time.
–Blaise Paschal

To be idle requires a strong sense of personal identity.
–Robert Louis Stevenson

Find your creative/thinking time. Defend it ruthlessly, spend it alone….
—Randy Pausch
How much moodling/reflection time do you need? I learned long ago that I need to schedule it into my day, otherwise my mind takes it in the middle of the night. My particular organism demands that I spend time processing what is going on in my life. If I want to sleep, I need to honor that fact….it's that simple. For me it's sacred time. The moodling..playing with ideas…"doing nothing"…hanging out with myself or loved ones is how I feed my soul. No amount of worldly achievement could take its place.
Oh, I do set goals and get things done, and I always have a challenging problem or two for my mind to play with. But accomplishment is secondary to me. That's not a fashionable attitude in our current society, and that's fine, too. Whenever I start to feel pressured by what I "should" be doing, I think of a study done of first graders years ago. It found that the happiest and most creative children were the ones who spent the most time just sitting quietly, seemingly staring at the walls. I also think of Robert Frost sitting on his porch. One of his New England neighbors called him the "laziest man I've ever known." Imagine, just sitting on a porch "doing nothing." And I think of a colleague I knew at Cornell. He was the brightest fellow in the Physical Chemistry group. He tended to work late at night and come to work in the afternoon. He would go into his office, put on some classical music, sit down and smoke his pipe, and quietly ponder the problem he was working on at the moment. Recalling these images makes it easy for me to avoid being caught up in the busyness valued by our current culture. The images remind me to stay connected to something deeper and more nourishing.
So, what about you? We're all different. Do you have a balance between activity and reflection that works for you? Do you feel you're doing too little and need to motivate yourself more? Or do you treasure the periods of stillness in your life, spending just the right amount of time "doing nothing"? Please share your thoughts and experience in the comments section.
Photo by danellesheree via Flickr. Creative Commons license.
---
Thanks to everyone who commented this past week: Albert, Ellen, Tracey, Shirley, Truthteller and bikhikebabe.