Thursday evening we had our last dinner together up on the land, and we enjoyed watching the rain from inside the cozy living room. On the way down Andy looked at all the culverts along the road to be sure they weren't clogged — all except one were in good shape. And there was one patch of road that was rough driving because of the water and rocks that had washed down from the burn area of "our" fire two years ago. This picture shows where the water came down: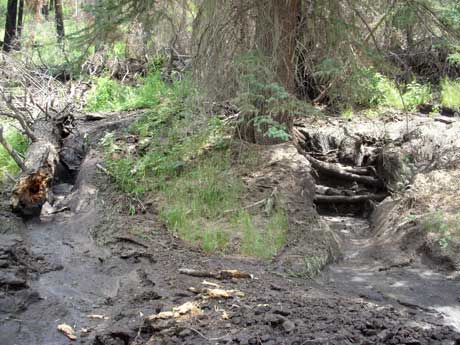 This is what the road looked like after Andy spent a couple of hours clearing it off Friday morning: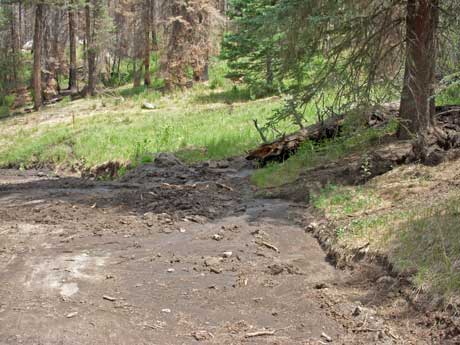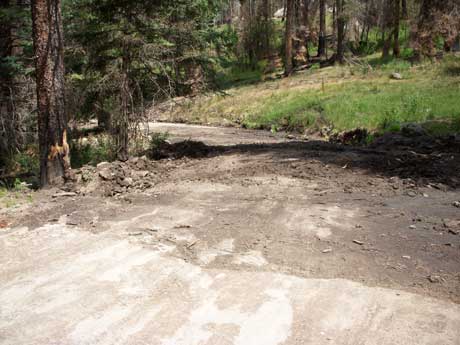 He hadn't taken a "before" picture, but these are the rocks he cleared off: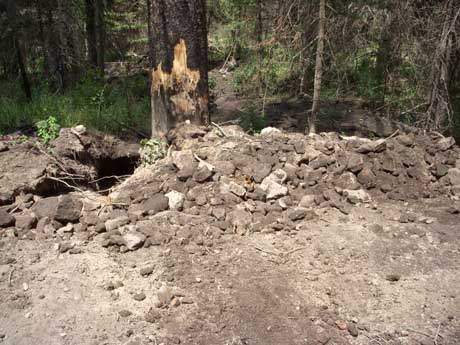 He then spent another hour or so working on the culvert that was getting clogged, and he worked on it again yesterday. By the time he drove down in the afternoon it had been raining steadily for about a half an hour, and it wasn't showing signs of ending soon. So he's expecting more erosion and roadwork today.
So far the erosion isn't as bad as two years ago because the vegetation is coming back, but it's fairly certain Andy will still have plenty of road work to do.
Do you have any unusual ongoing chores?