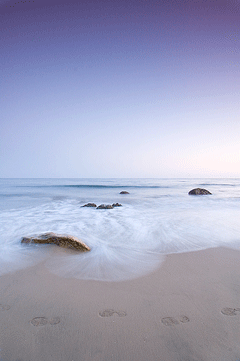 Every clod feels a stir of might,
And instinct within it that reaches and towers,
And, groping blindly above it for light,
Climbs to a soul in grass and flowers.
—James Russell Lowell

Sometimes you need to kiss a lot of frogs before you find your prince.
—Anonymous

When an inner situation is not made conscious, it appears outside as fate.
—Carl Jung
I've been invited by Danny to join in a conversation about how we find "God's voice" in our experiences. As I've mentioned before, I don't think in terms of a theist god or a universe that intervenes in human affairs. But that doesn't matter. The question is still the same: how do we know when we're on the right path? During my adult life I've been mostly able to tell. When I'm on the right track something resonates deep in my being. It feels right. When I'm on the wrong track it doesn't feel right and I have to try something different. And even when I'm out of tune, on some deep level it's still all right. By now I have the tools I need and with patience I'll see what I need to do, do it, and learn something in the process.
It all started when I was young, with a traumatic experience I had with a dentist when I was 8 years old. He didn't believe in Novocain and a cavity was deeper than he thought. He didn't know what to do so he continued drilling…right down to the nerve. And I developed an instant terror of dentists. Eight years later the tooth abscessed, I faced a root canal, and the terror kicked in at the thought of it. But I came across a book on self-hypnosis and taught myself to relax in the dental chair. It worked so well that later dentists were annoyed when I would start to fall asleep while they were trying to work. That was, without a doubt, one of the most empowering experiences of my life.
From then on I was never stuck. I was like Daniel Boone when he said, "I've never been lost, but I was mighty turned around for three days once." I've sometimes been in situations where I didn't know quite what to do, but I knew sooner or later the answer would come. It was just a matter of patience and persistence. That certainty started my lifelong fascination with behavior modification and personal growth, which in turn has made my life an adventure.
I realize this story can just as easily be interpreted as the work of some Divine force. It doesn't matter. The process works either way. And for me it's the process that counts.
What about you? How do you know when you're on the right path? Do you believe there are signs from God showing you the way? This site is about sharing, so please tell us your thoughts in the comments section.
Photo by BURNBLUE via Flickr. Creative Commons license.
---
Thanks to everyone who commented last week: Adebola, Danny, Bob, Stephen, and Tejvan.
And thanks, Danny, for the topic. I had to think a long time about this one, and it no doubt has generated future posts.
---
Related posts and pages:
What I Learned From Being Downsized
About Cheerful Monk
About Jean
If You're Working Too Hard, You're Doing It Wrong!
At Home In the Universe